Welcome to the Legislative Hunger Caucus site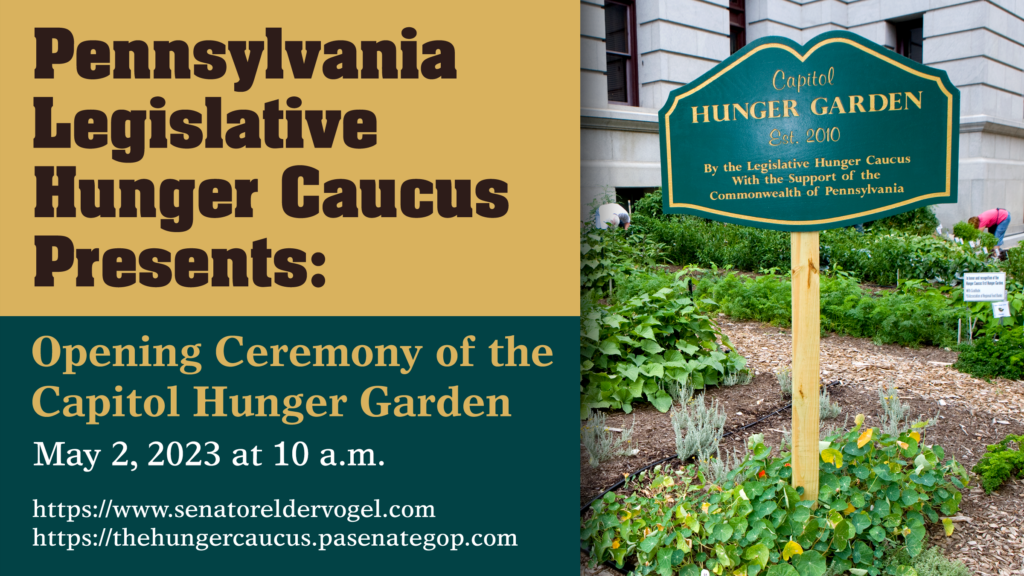 Since 2008, the Legislative Hunger Caucus has participated in outreach initiatives that have raised awareness for hunger. One of the more visible projects of the Caucus is the Capitol Hunger Garden. Located on the State Capitol grounds between the Main Capitol Building and the Ryan Office Building, the Capitol Hunger Garden first broke ground in 2010 with one, simple goal: to create a garden that would provide healthy food to help those in need and to serve as a valuable tool to raise awareness of hunger issues in Pennsylvania. Thirteen years later, hundreds of volunteers have come to the garden to harvest thousands of pounds of produce to feed many Pennsylvanians in need.
Pennsylvania is a world leader in food production and processing, however, far too many state residents struggle daily with hunger and food insecurity. It has never been more important for every Pennsylvanian to do their part to help fight hunger. We need to ensure that every household has access to the healthy, nutritious food they need.
The Hunger Caucus deeply appreciates the generosity of all contributors, and their kindness and selflessness are an important part of our efforts to promote food security in Pennsylvania.